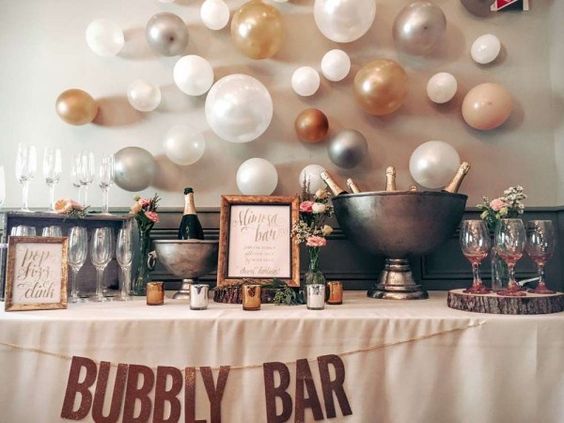 BRIDAL SHOWER ETIQUETTE YOU MIGHT NOT HAVE KNOWN ABOUT
Posted by: LassoART Designs -
The bridal shower and bachelorette are two super fun things to look forward to when planning your wedding. Just make sure you know the rules and expectations, so you don't make any bad calls and leave a sour taste in your guests mouths.
If you didn't already know:
You need to plan your timing carefully: Having it more than 8 weeks before the wedding is a little early. Things could change and it's a big risk. Stick to between 2 and 8 weeks before the big day. Any sooner than 2 weeks is too rushed; you'll already have a lot on your plate.
It's for your wedding guests only: The bridal shower is obviously a place where the actual wedding will be discussed and everyone will be chatting details and swapping news and excitement. This would be a very uncomfortable environment for someone who isn't invited. Keep the guest list to those who are invited to the actual wedding only and avoid awkward situations. You also don't want people thinking you're inviting anyone and everyone in an effort to get more gifts. This could be seen as greedy, which is a big no no.
You shouldn't be dumping the costs onto others: Your guests should be arriving with a small gift and nothing more. Do not ask guests to bring eats or any extra's. As the hostess, you're inviting people so the cost should be on you. If you need help from your parents or bridesmaids, this needs to be communicated beforehand so there's no confusion and everyone is on the same page.
Stick to gifts, not gift cards: After all, opening the gifts in front of everyone is part of the bridal shower ritual. Opening vouchers and gift cards can get really awkward and make people feel uncomfortable if they gave way more or less than someone else.
Gifts should stay sealed until after the wedding: This is mostly in case the wedding is postponed or cancelled for whatever reason, but also because they're for your new home together, and not to be used around the house beforehand.
Saying please and thank you is VERY important: You need to show your appreciation and gratitude for everything you've received in the form of thank you notes or messages. These should be done soon after the event, and should be from you and your partner, since they're also going to be using the gifts.
Stick to these top tips, and you won't have any awkward situations coming up!