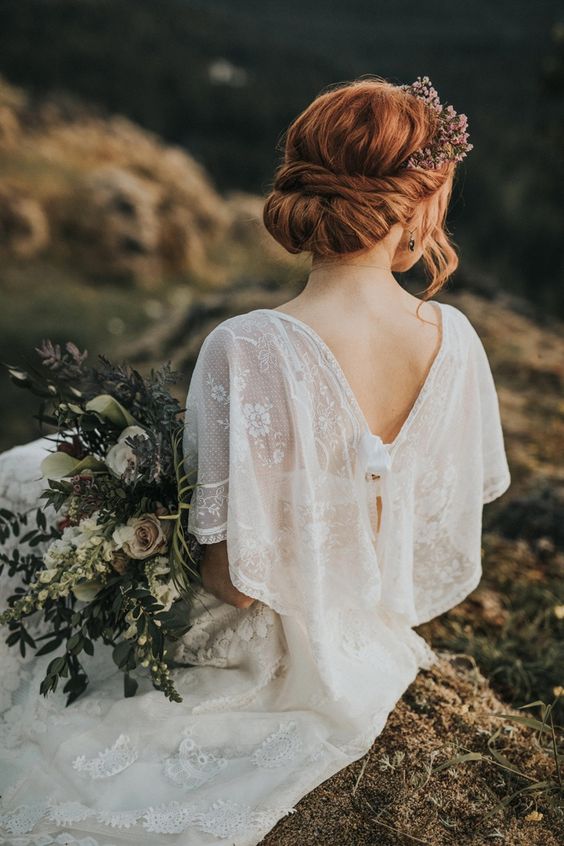 Four tips for getting your wedding updo to last all day
Posted by: Nicoletta Daskalakis -
Good hair days and bad hair days happen to all of us, but it's pretty crucial that you have a good hair day on your wedding day, especially when your hair is in an updo. You want the style to last from pre-ceremony photos, all the way until you jump into the car to leave for your honeymoon!

Here are our top four tips for getting your updo to last all day:



Don't be scared of those bobby pins! They work absolute wonders, they're affordable and they come in colors to match your hair. Use the train track method to criss-cross them when you're happy with your hair placement, and it won't budge!


Make sure your hairdresser (or you!) has a good set of hot rollers. These are essential if you're wanting to create loose, natural looking curls. If you've got a good set of rollers, your curls will come out in perfect pieces that are ready to be swept up and clipped in place. Use some curling cream before and after (to reduce frizz).


Spray, spray, spray! Use a light hold hairspray, that is held six to eight inches away from your hair when your updo is ready to go. Holding it too close can cause clumps or shiny patches, which you definitely don't want!


Check the updo from all angles before leaving: Make sure to use two mirrors so you can see every part of the updo and remove any straggly pieces that may have come loose. Ask your bridesmaids to keep a lookout throughout the day, and touch up wherever necessary.


Keep these simple tips in mind, and your updo will shine for the entire day! If you want to add a dramatic and glamorous edge to your updo, consider
clips, halos or hair pins
to really finish off the look.