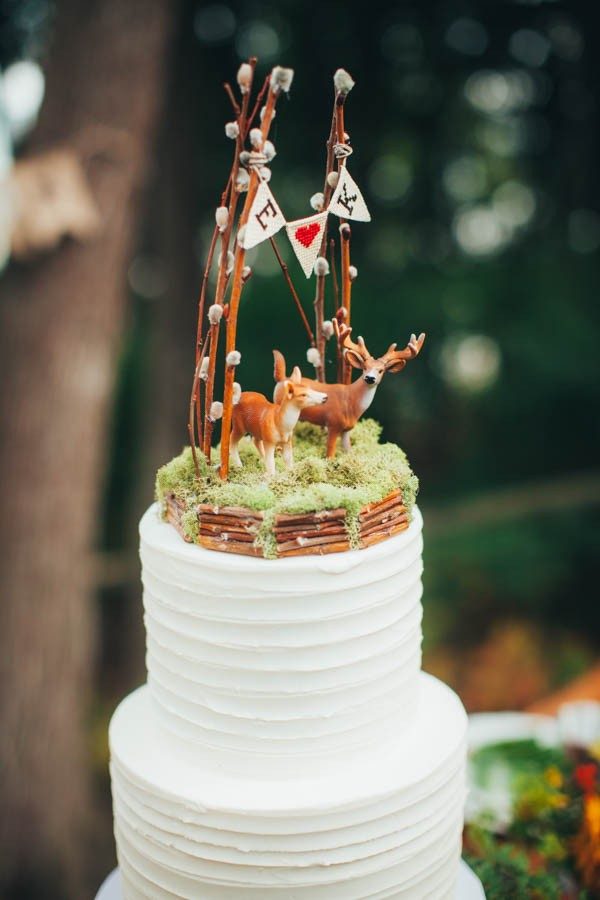 How to throw a woodland wedding
Posted by: Gabrielle Akal -
Woodland weddings are such a beautiful way to take advantage of an enclosed natural space that you love. From the ceremony to the reception, thread natural elements throughout to highlight where you are for your guests. Here are our top ways to make the most of a woodland space:
Find a beautiful ceremony: Look for a beautiful tree, or a specific area with hanging leaves when you location scout, and choose that as your ceremony backdrop. Woodland weddings are amazing because you can highlight the beauty of your natural surroundings, just keep in mind that they're ever-changing. A tree may fall or branches may break overnight, so go check out the area on the morning of just to make sure.

Go for a wild bouquet: The overgrown bouquet idea has been trending for a while now, but there's no better place to hold one than a forest setting. Go with something organic and asymmetrical, with bright pops of color and dripping greenery.

Keep the local critters in mind: From escort cards to cake toppers, include beautiful illustrations of foxes or get mini woodland creatures to dot around the venue.

Go natural with the decor: Take inspiration from your surroundings by including tree stumps, wooden cutouts, twigs and leaves throughout the day.

Pitch a tent: The biggest venue difference in a forest is the lack of a traditional building structure. Go for a clear tent so that guests can still see the forest around them and sense the vibe, while it still keeps rain and critters out of the venue.

Dine under the stars: If your forest area is more tame than usual, you can actually set up your tables and chairs under the stars and string fairy lights along trees to add ambiance and moody lighting.
Take it from us, a forest wedding will leave you and your guests feeling inspired!