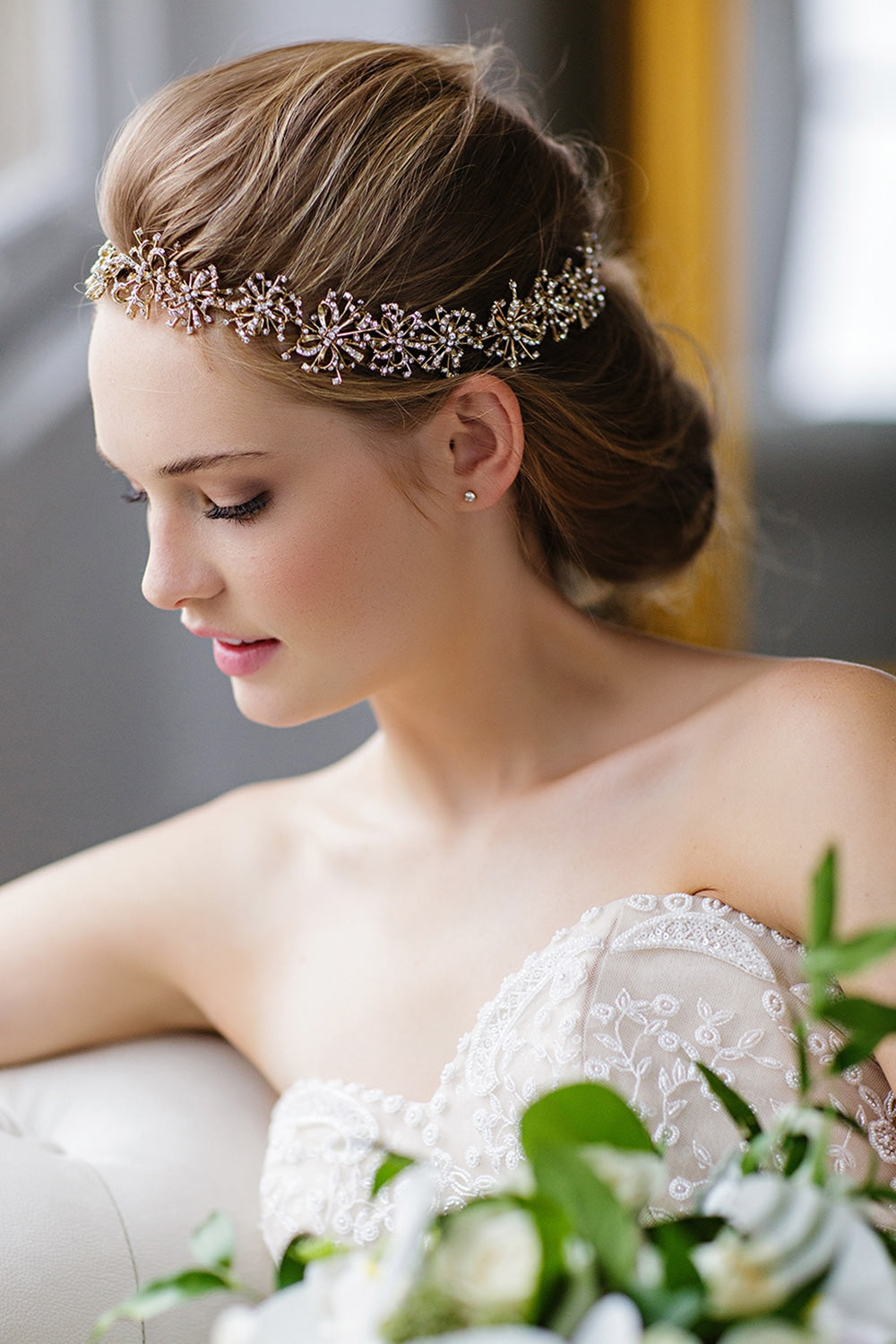 Our multipurpose halo's: They're not only hair accessories!
Posted by: Nicoletta Daskalakis -
At Brides and Hairpins, we want to make things as simple as possible for you. That's why we've got 19 of our halo's that can double as belt sashes for your big day. Skip the extra spending, and the shopping anxiety, and opt for one of these to transform your wedding look from ceremony to reception.

The best suggestion we have for these is to wear them differently for your ceremony and reception. If you're wearing a veil during your ceremony, then it's a great idea to wear the halo as a belt sash and add that extra sparkle to your wedding gown. Once your photos are done and your veil and sash have been seen and admired, sneak away with your hairdresser (or bridesmaid touch up crew) and remove your veil. In it's place, secure your chosen halo and get a completely new hair look for the second part of your day!

We include double ribbons in your package for all of our halo and sash combinations, so you can easily make the transition from dress to hair (or vice versa!).

For a more daring combination, we suggest our bold Simone halo and sash, hand wired with sparkling crystal adornments.
For the more modest bride, our Lucina halo and sash set is pure perfection. A delicate filigree halo available in Gold and Classic Silver.
Whatever you choose, you really can't go wrong with a halo and belt sash combination!