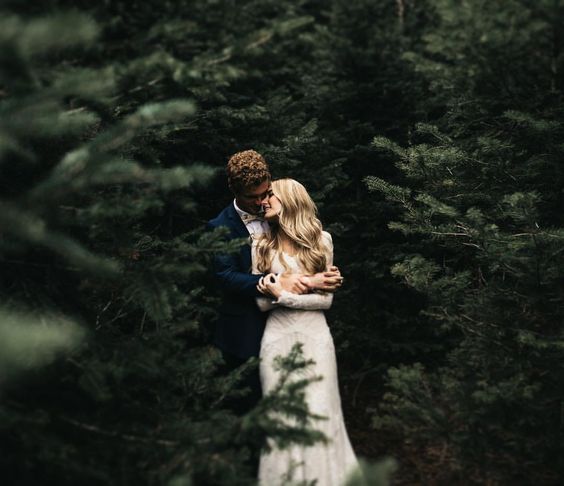 WEDDING HAIRSTYLE TRENDS YOU NEED TO KNOW ABOUT
Posted by: LassoART Designs -
If you're stuck and struggling with what to do with your hair on your special day, we've got some beautiful ideas to get your creativity flowing so you can find the hairstyle that works for you!
Go natural and wavy: If you've got naturally curly or wavy hair, rather than straightening it or putting it up and away, embrace your natural style and wear it the way it is. This look works whether your hair is long or short, and can be made more or less voluminous with the right hair products. It works especially well if you're going for a wedding with a natural, relaxed aesthetic. Even better? Your highlights or lowlights will showcase themselves as the lighting and angles change on your big day.
No-effort updos: Gone are the sticky and structured updos of the past, with brittle hair sprayed curls and thousands of clips. The trend is to keep the updo relaxed and minimal, while still keeping structure and style. Something like the look below centre works beautifully to show that effort has been put in, but you haven't gone overboard. To spice this look up a little, add a glistening comb clipped into the top of the bun, or add some delicate pins throughout the bun for surprise pops of glam. Something like our

 

Amelia Comb

 

or our

 

three piece Noa Pin Set

 

would work beautifully.
Surprising accessories: Staying along the lines of adding some glamour to your look, you can opt for unexpected hair accessories, ones that are organic and creative and don't look like they've come out of the 90's.

 

We love a good halo, placed around the head while the rest of your hair hangs loose and free.

 

Clips are also a great option, you can thread these through a messy fish braid (below right), or use them to pull one side of your hair back for a 1950's inspired look.
Take our word for it, these hair trends are here to stay. Check out our website for more inspiration and take your hair look to the next level!